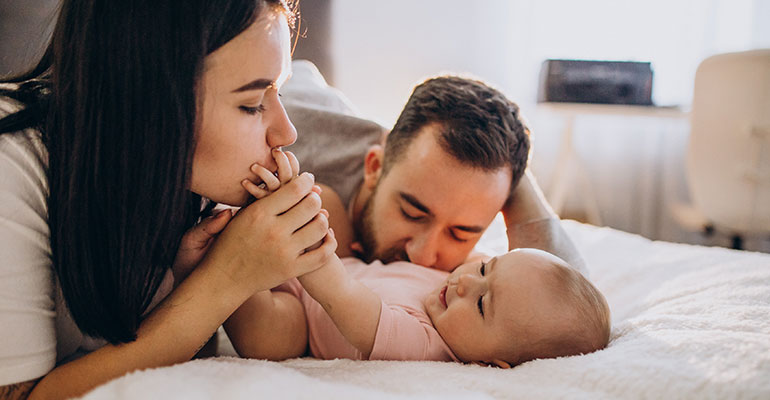 Although infertility is a common health problem and almost 45 percent of couples face this problem, it has been stereotyped since ages. Women have often been looked down upon for not being able to bear a child. Doesn't matter which partner is suffering from infertility, a couple is dealing with a lot of emotions and can be disheartened by negative results.
Unaware of the numerous advancements in medical sciences in the treatment of infertility, couples have been discouraged and accepted this condition as their fate. But with a growing awareness of infertility treatment, couples are now gaining hope of starting a family.
One of the most popular and successful infertility treatments, IVF or better known as 'Test Tube Baby', is a reward for couples who are suffering from infertility. IVF is a form of assisted reproductive technology (ART). This means that special medical techniques are used to help a woman become pregnant. It is most commonly tried when other, less expensive fertility techniques have failed.
There are five basic steps to IVF:
Risks :

Though it is one of the safest procedure, IVF treatment has its own side effects

Multiple birth : IVF increases the risk of multiple births if more than one embryo is transferred to your uterus. A pregnancy with multiple fetuses carries a higher risk of early labor and low birth weight than pregnancy with a single fetus does.
Ectopic pregnancy : About 2% to 5% of women who use IVF will have an ectopic pregnancy — when the fertilized egg implants outside the uterus, usually in a fallopian tube. The fertilized egg can't survive outside the uterus, and there's no way to continue the pregnancy.

Other side effects of IVF include mild cramping, constipation, breast tenderness, mild bloating etc.

li>

Success Rate : Studies have shown that although IVF treatment is safe and effective, success rates for IVF depend on a number of factors, including the reason for infertility, where you're having the procedure done, and your age. As the age of the woman increases, the chances of becoming pregnant with IVF treatment decrease by 5-10 per cent. The life-birth success rate of IVF for women under 35 years of age who have started the IVF cycle is 40%.