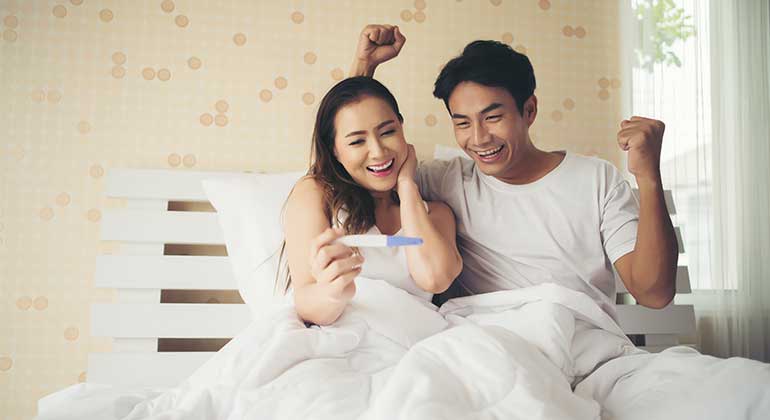 IUI (intrauterine insemination) is also known as Artificial Insemination. Typically, this procedure is recommended for couples with unexplained infertility, minimal male factor infertility, and women with cervical mucus problems. The process uses the male partner or donor's sperm, washing and treating the sperm, and then injecting it into the woman during the time of ovulation.

The hoped-for outcome of intrauterine insemination is for the sperm to swim into the fallopian tube and fertilize a waiting egg, resulting in a normal pregnancy. Depending on the reasons for infertility, IUI can be coordinated with your normal cycle or with fertility medications.

This process can increase the likelihood of pregnancy in certain couples who have had difficulty getting pregnant.
Why IUI?
IUI is a relatively noninvasive and less-expensive fertility treatment compared to more invasive and costly treatments such as in vitro fertilization (IVF). In some cases, couples may begin with IUI before progressing to IVF if needed. IUI may be the only treatment needed to achieve pregnancy.

IUI can be performed using a male partner's sperm or donor sperm. IUI is most commonly used in these scenarios:
IUI isn't effective in the following scenarios:
In situations where IUI isn't recommended, another treatment such as IVF may be helpful. If you wish to discuss options for conceiving, your doctor can help determine the best course for you.