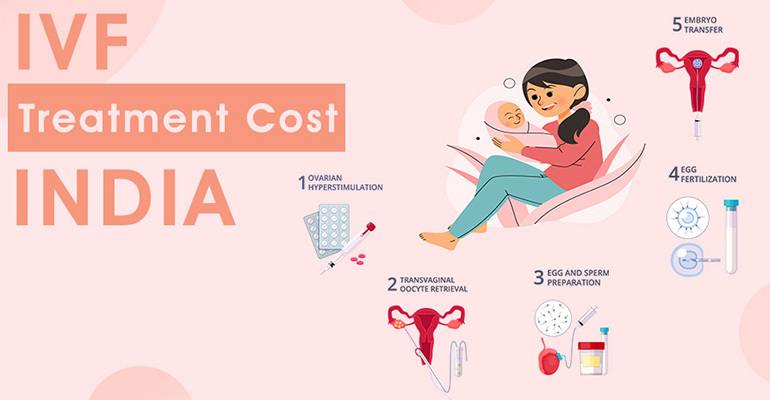 IVF is a complex and expensive process in India. The average IVF cost in India ranges from 1,00,000 INR to 3,00,000 INR per IVF cycle primarily depends on your infertility workup. Hence it varies from person to person and IVF hospital to hospital. Nowadays, due to high pressure jobs and stressful career oriented lifestyle Infertility is a growing problem of today's life both in husbands and wives.
According to the data for Infertility in India by Indian Society of Assisted Reproduction, there are 25 million or more couples who are suffer from infertility issues and it keeps on growing.
After marriage, when a couple decide to have a child and find it challenging to become Parents, for them it is a long struggle and difficult process to work with issues of infertility naturally. In this situation, As a result to complete the Parenthood dream sooner, IVF is often regarded as the most effective treatment for infertility.
Factor Affecting the Cost of IVF in India
Certain factors, such as those listed blow, can also have an impact on the ivf costs :
After the IVF procedure, complete bed rest is recommended for at least 24 hours. The success of IVF is determined by the clinic's quality of service, the age of the woman, and other health-related factors.
So to know the exact
ivf treatment cost in Udaipur
, Rajasthan you can discuss with our ivf specialists at the Sparsh IVF Hospital or call us at IVF Helpline: 07878305787.