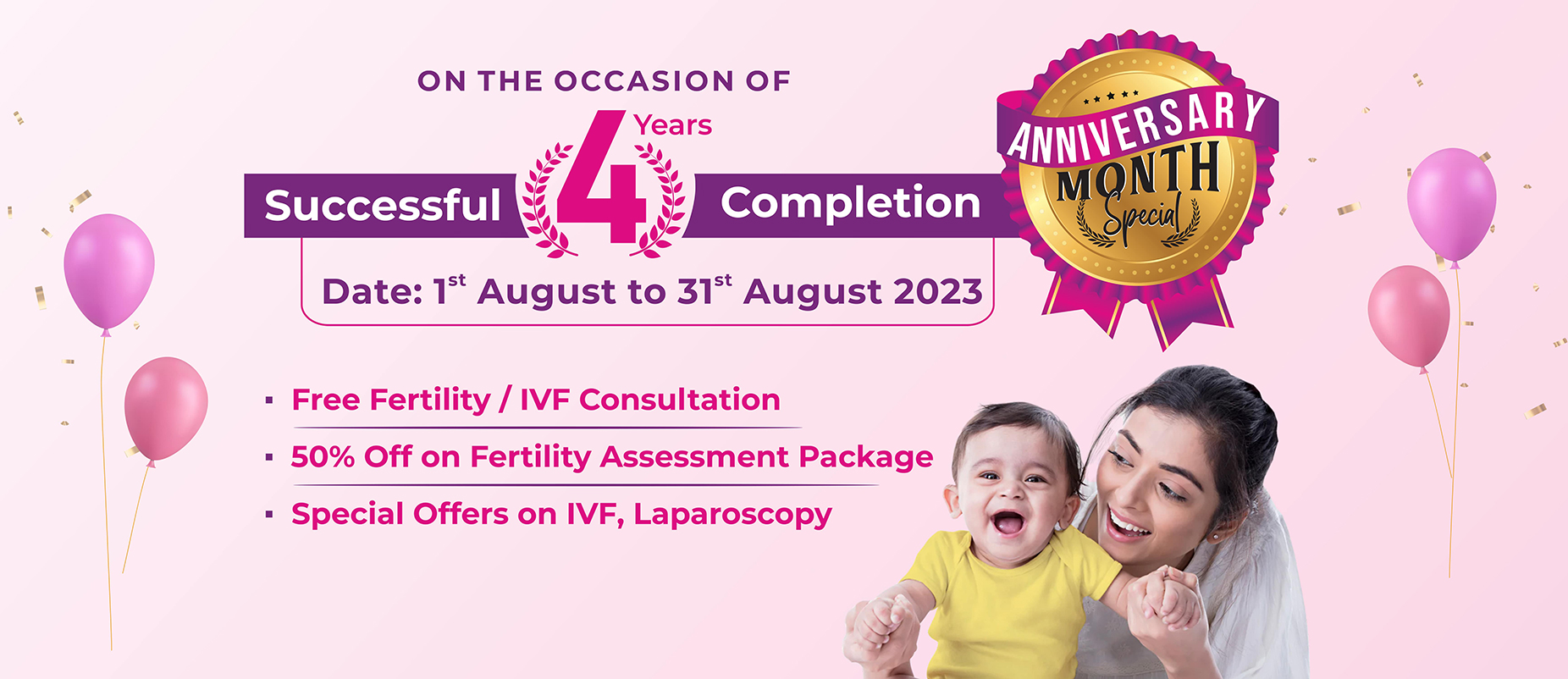 Anniversary Month Special at SPARSH IVF
Join us in celebrating our successful 4 years of excellence at SPARSH IVF! On this special occasion, avail exclusive offers and expert fertility care throughout August 2023(1st August to 31st August 2023). Embrace hope and joy on your journey to parenthood with us.
Free Fertility / IVF Consultation

Take advantage of SPARSH IVF's Anniversary Special Offer! Get a free fertility/IVF consultation from the experts team to take the first step towards fulfilling your dream of parenthood.

Book now!

50% Off on Fertility Assessment Package

Grab the exclusive Anniversary Special Offer at SPARSH IVF! Get 50% off on the Fertility Assessment Package. Don't miss this opportunity to begin your parenthood journey with expert guidance.

Special Offers on IVF, Laparoscopy

Experience the joy of parenthood with our Anniversary Special Offer at SPARSH IVF! Avail special discounts on IVF and Laparoscopy treatments. Cherish hope and happiness on your fertility journey. Thank you for being a part of our journey! Celebrating 4 successful years of

SPARSH IVF

, delivering hope and happiness to families. We are grateful for your trust and support on your parenthood journey. Here's to many more years of creating miracles together.